Superior Systems Videos On Youtube
Services & Products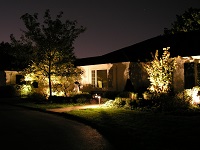 Superior Systems will install a lightscape for your property that will remain in place and in focus for years to come. Landscape Lighting enhances any property and proper application of light will provide a level of safety and security while accenting your home. Our professional design consultants will meet with you to determine your lighting needs. We can make your property the talk of the town, during the Holidays and all year long.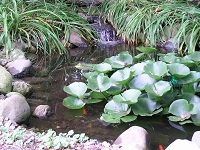 Water features offer a treat to your senses. The tumbling, splashing water can sparkle in the sun or moon light. The fresh scents generated by the flowing water and pond vegetation help you relax and renew. In addition to Lightscaping, we have been drawn into the realm of Water Features. A gentle trickle or the wild rush of water as it tumbles over boulders or down a stream can add magic to a yard.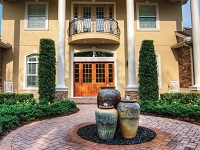 Bring a new experience to your life and allow Superior Systems to transform your outdoor space! Garden environments, entryways, driveways and courtyards are all enhanced by the presence of a vase fountain. Peaceful, elegant and timeless fountains bring auditory and visual beauty together to provide pleasure to everyone.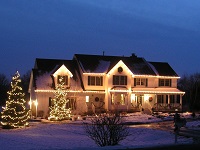 We professionally install all of the decorations, Linkables, yard art, giant wreaths, garland and tree lights. Based on your selections, we procure and deliver all of the decorations, lights, displays and yard art to your home. After the holidays we remove all decorations and test and store them until the next year.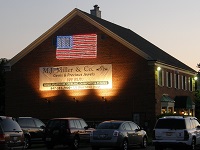 Superior's full range of designs are suitable for both residential and commercial applications. Decorating for day & night we incorporate festive linkable snowflakes, stockings, candy canes and more to compliment ground level and rooftop holiday displays creating an elegant and unique festive atmosphere.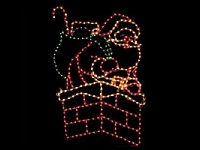 Our installations are of the highest quality often the least expensive to own in the long run. All of the light fixtures are commercial grade manufactured by Hadco, Hinkley, Kim, Kitchler, Lumiere, Nightscaping and Rockscapes. The fixtures, underground wiring and other components are U L approved. Our Water Feature pumps are manufactured by Berkley, Aqua Surge and OASE.
GALLERY
See more by clicking on photos
ABOUT
Since 1979
Superior Systems has been providing services to the Northwest suburbs since 1979. Located in Lake Barrington, we design, install and service reliable underground irrigation systems, distinctive outdoor landscape lighting, simple or intricate water features and unique holiday decorations. Once your project is complete you will be thrilled to compare your home to your neighbors or any other lighting project. From the day it is completed and for many years to come you will take pride in how others view your home. Superior design, Superior selection of materials and Superior construction procedures insure a Superior Installation. Our attention to detail becomes even more obvious at night.
We provide more than quality products, our superior services include:
Consultation and design
Installation of Landscape Lighting
Evaluation & re-design of Water Features
Construction of Ponds & Streams
Design & installation of Holiday Lighting
Contact us today
27w929 Commercial Ave Barrington, IL 60010
CONTACT
Comments or questions are welcome.
Email us to Info@Homelites.com or use the form.